MedTrust Academy
EMT School
Join MedTrust as a paid driver while training as a Certified EMT – For free! Under this program you will earn a salary, receive free EMT classes, gain experience, and advance to EMT  upon completion of the program.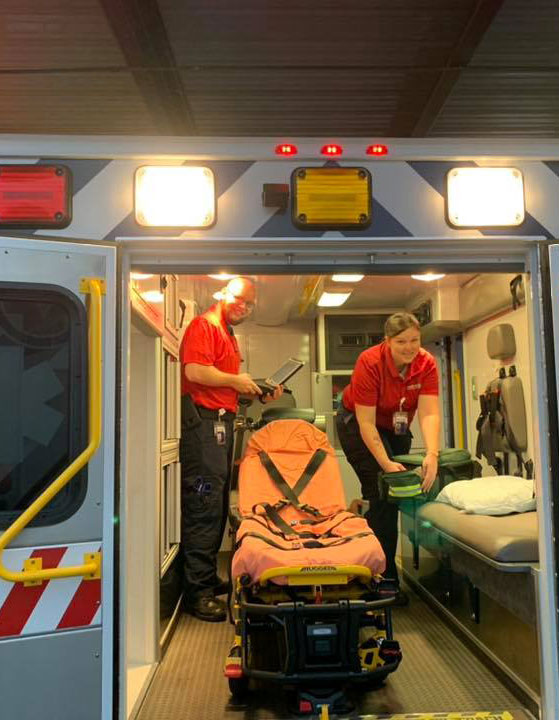 Once Selected
Must pass a pre-employment Drug, Background, and Driving Record Screen
1 Ride-along shift available for selected Applicants week of 4/26
Must be available to attend Orientation Daily from 8AM-5PM(Week of May 10th)
Class begins May 17th
Must be available to attend class/clinicals on every Monday at Trident Technical College
Must have a Smart Phone to Log Apprenticeship Hours
Must provide your own: Blue Cargo/Work Pants, Black Belt, Black Boots (Shirt to be provided to wear on Mondays and field ride days)
Training Pay Rate while in Class with increases at initial EMT certification and completion of 1 Yr Apprenticeship Program
**Program requires 2-year employment commitment**
We're hiring tomorrow's heroes…
Today!
This is a Hybrid Offering with live and remote learning.
Get paid while you go to school to become an EMT (All live class, ride-time, clinicals paid)! Class fees/books are included. You will work as a driver (Certified Emergency Vehicle Operator/CEVO) during the term of the class. This program is provided by: MedTrust, Trident Technical College, and Apprenticeship Carolina. Open to applicants from the Charleston, Myrtle Beach, Columbia, Bluffton/Beaufort, and Walterboro areas.
Applicant Details:
Accepting Applicants through April 14th
Applicant will take FREE Trident Technical College EMT Entrance Exam as part of initial screening prior to 4/23 (must email scores to MedTrustEMTSchool@ridemedtrust.com (High Scores will receive Interview)
Applicants must provide updated copy of 3 year Driving Record
Interviews conducted 4/19-4/30
Training Pay Rate while in Class with increases at initial EMT certification and completion of 1 Yr Apprenticeship Program
**Program requires 2-year employment commitment**